We are proud, and happy, to announce that we are now official sponsors of the racing motorcyclist Mathew Dawes!
After wrapping up second place in the 600 Thundersport GB championship we are looking forward to a successful 2017
Mathew, from Redditch, achieved Pole positions, 24 podiums and 4 race wins this year and plan to achieve even more in 2017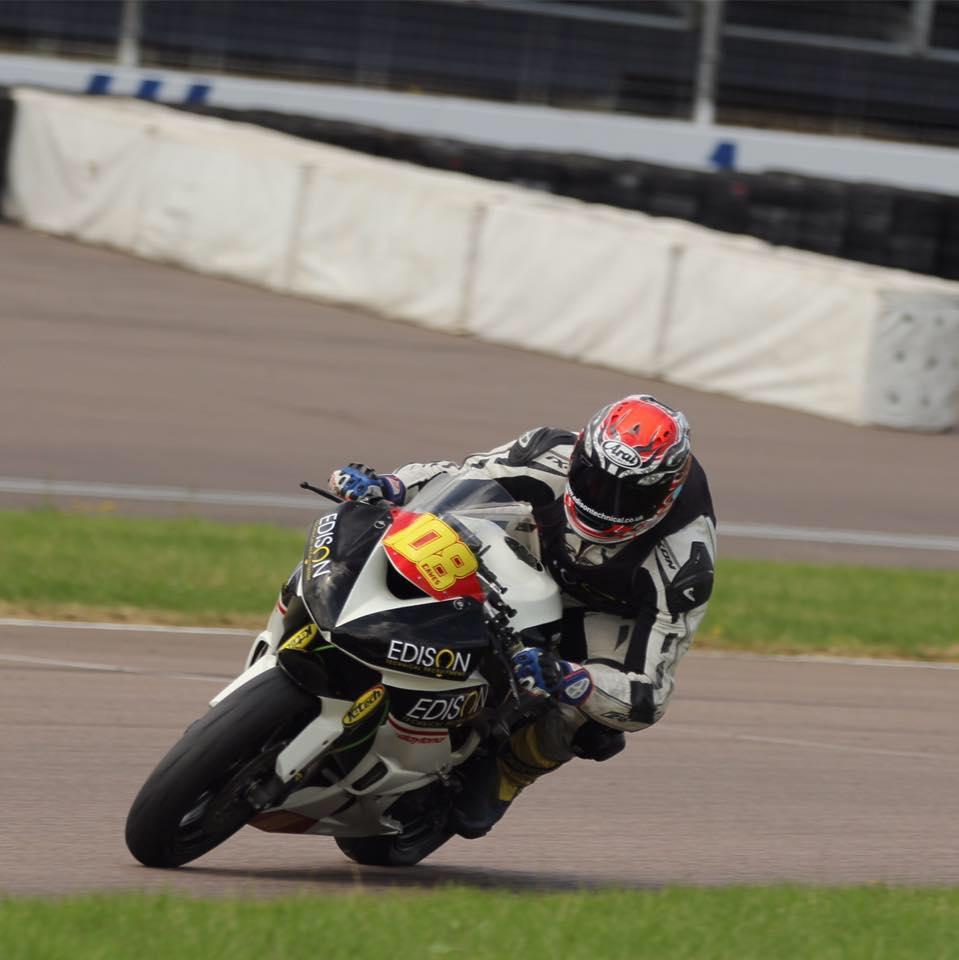 It's a Team Effort
This is a great achievement and close to the heart of Hosted Developments Peter Lovatt, who is an avid rider. As two of the Lovatt's family join their father on motorcycles and his wife Sunrise riding pillion, it's going to be a team effort to support Mathew in his winning career.
After a successful start to Mathew's racing career in 2016 he has shown his ability gaining a vast amount of podiums and race wins which within a short amount of time this has been a great achievement, In 2017 he will look to progress further into the Thundersport Elite Series along side this Mathew will test his skills in the British Superbike Paddock (BSB), The coverage at British Superbikes will see over 14 million viewers and over 320,000 attending race day fans over a season!
Mathew Born Racer
Mathew born in Leamington Spa has always had a passion for bike racing from a very young age, financing bike racing while he was younger was not possible , however Mathew was still destined to make something of himself on two wheels and as soon as the funding was there he began his racing career.
2015 – Mathew Jumped straight into the biggest national club level championship in the UK (ThundersportGB), He didn't have any experience of the circuits on the calendar ! After finishing many times in the top 10 and 5 in 2015 the season was cut short due to financial constraints .
2016 – 2rd in the Thundersport GB championship. Achieving 24 podium finishes and 4 race wins. The season came with its down side with various mechanical bike issues holding Mathew back from winning the title outright. However the season proved Mathews Pace and willingness to succeed. In only his first full season to finish 2rd was a great achievement.
2017 – Mathew will step up to the top level of club racing in the Elite series of Thundersport GB, With the right funding Mathew also has plans to make his way into the British Superbike Paddock with Wildcard appearances!
The team, at present, consists of the following;
Edison Technical Recruitment
CNC Routing LTD
Hosted-Developments
Redditch Powder Coating
PCR Performance
Circuit Moto
TranAm Ltd
Eazi-Grip Tank Grips
Vulcanet Bike UK
#MathewDawesRacing
#108